Triple Double Classic: Girls 3v3 Tournament Basketball
The game of 3-on-3 basketball is all about spacing, passing angles, screening, motion without the ball and strategy, because you're in such a confined space, Each player in 3-on-3 needs to have a hybrid skill set, because everyone has to do everythingâ??score, rebound and pass. With 3 on 3 making it's debut as an Olympic sport in the 2020 Olympics, we are focused on continuing to expand the landscape, exposure and opportunities available for our female athletes.
The Triple Double Classic in an all girls indoor 3v3 tournament for intermediate to advanced girls in grades ranging from 4th-12th. The 2019 Triple Double Classic Girls 3 v 3 tournament is a great opportunity for girls to be around girls with similar interest, compete and be exposed and inspired by multiple opportunities that are available to them on and off of the court.
99% of the WNBA roster are college graduates as well as Olympians, entrepreneurs, mothers, daughters and friends. We look forward to seeing you on Sunday November 17, 2019 in Whittier. Who will be the Triple Double Classic Champion?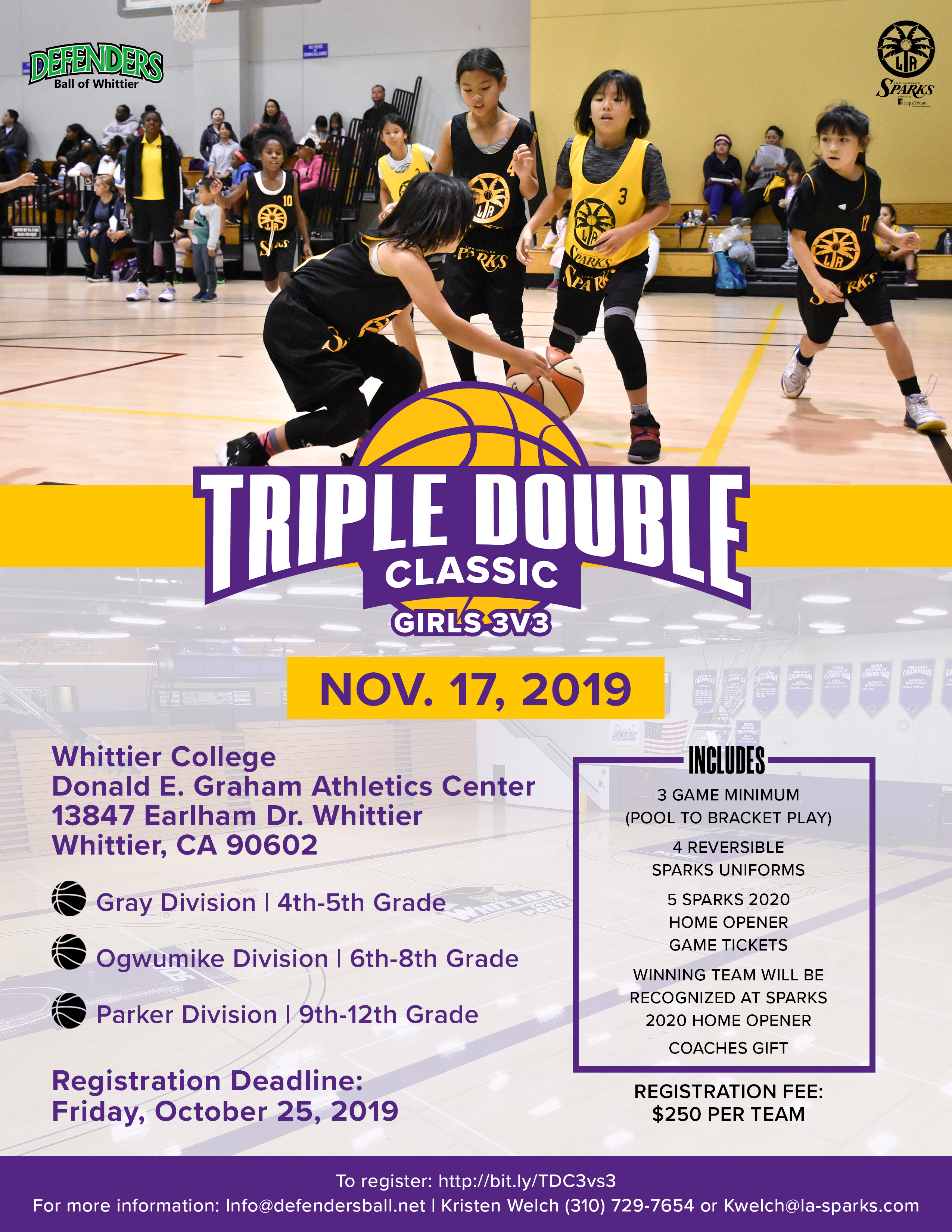 Use the form below to filter by sport, season, day(s) and/or location; or scroll to view all programs.
---